If you or a family member faces deportation or removal proceedings, you may become eligible for cancellation of removal.
Facing deportation proceedings can be overwhelming. Having the representation of our New Jersey immigration attorneys will allow you to obtain legal support throughout this process. Call today and get a private consultation regarding your case.
The Benefits Of Cancellation Of Removal In 2023 And Other Key Points To Consider 
This article will present in detail cancellation of removal and its related benefits. Often times, a cancellation of removal is the only path available to avoid having to leave the country.
This relief allows the immigration status to be adjusted from "deportable" to "admitted for legal permanent residence." Having a good lawyer by your side is key in these processes.
New Jersey Deportation Defense Attorney Services
You deserve the services of the best immigration attorneys in New Jersey. Our attorney Carolina T. Curbelo has been helping immigrants in all types of deportation-related cases for more than 10 years. On our website you will find different articles related to the subject:
Through an immigration waiver an applicant can access one of the most requested immigration benefits. Visit our section dedicated to the topic for more information.
Sometimes you can choose to appeal an immigration case that was resolved against you. Appealing is a resource that applicants have before the superior court to rectify if there was a failure in the decision or to reconsider the situation.
Crimmigration is where criminal defense and immigration intersect. If you have been involved in such a case, do not hesitate to contact our Latino law firm in New Jersey.
Staying illegally lengthening the allowed length of stay of your visa carries a high risk. There are legal ways to avoid problems with the law. In our dedicated section you can find the appropriate ways to resolve your situation.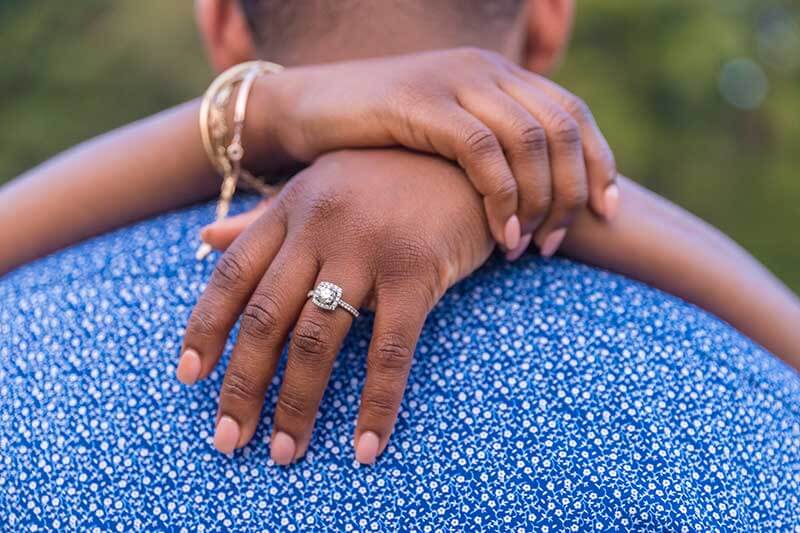 You need to successfully complete the marriage-based Green Card interview questions and demonstrate that your marriage is in good faith to obtain the K-1 fiancé(e) visa.
You need to know how to proceed if you are undocumented in the United States and want to become a lawful permanent resident to avoid removal.
If you have a criminal record it is important to hire the services of our firm for this immigration relief that will basically help you after conviction.
Knowing the requirements you need to enter the country will prevent you from committing any type of crime with immigration laws.
Knowing where to post a bond will allow you to help any family member or friend who has been left behind bars for violating immigration laws or criminal defense.
Finding a job in the United States is essential to be able to support yourself, otherwise, your stay can become complex. Find out if you can find a job while being undocumented and if this is the best thing to do.
What Does Cancellation Of Removal Mean?
Cancellation of removal is a form of relief for those facing removal proceedings from the United States. In most cases, undocumented immigrants are the most likely to suffer deportation.
Cancellation of removal comes from a previous form of relief known as "suspension of deportation" which was in effect until 1997.
You should be aware of the following about cancellation of removal and its benefits:
It can only be requested if you have an open deportation case before the Immigration Court or an Immigration Judge.
This relief is available to lawful permanent residents and non-residents.
A deportation order is only issued to people who are not US citizens.
Permanent residents (Green Card holders) can be expelled from the US.
Immigrants who have gone through the entire process to obtain American citizenship cannot be transferred to their country of origin.
EOIR-42B, EOIR-42A And Cancellation Of Removal
Both lawful permanent residents and non-residents can request cancellation of removal by submitting a form:
EOIR-42B: for non-residents.
EOIR-42A: for legal permanent residents.
We will explain these forms in more detail below.
EOIR-42B For Non-Residents
When you file an EOIR-42B application, you will need to show the immigration judge that you are eligible for cancellation of removal. To be eligible, you must meet one of the following 2 options:
Option 1:

You have a good moral character.
You were present in the United States continuously for 10 years or more before deportation proceedings began.
Your deportation brings exceptional hardship to your parent, spouse, or child of the United States citizen or lawful permanent resident.
You have not committed any crime or conviction under the Immigration and Nationality Act (INA).

Option 2:

Before starting deportation proceedings, you were continuously in the United States for 3 years or more.
You have a good moral character.
You or your child have been the victim of extreme abuse or cruelty in the US by a US citizen, your spouse and / or permanent resident parent.
NOT inadmissible in the US according to INA and have not been convicted of any type of crime.
Being a child who is a US citizen or permanent resident of the US.
You are a child and being deported to your home country would result in extreme hardship. Your parents are included.
Note: Please note that if you have served in the US Armed Forces for at least 24 months, you will not have to comply with continuous physical presence in the country. However, you must have been in the United States when you entered the military. In case you are no longer a member of the Armed Forces of the United States, you must have been removed with honorable conditions.
Cancellation Of removal For Non-Residents Victims Of battery Or Domestic Violence
Non-residents who are victims of domestic violence or battery by the spouse or a parent of an American citizen or legal permanent resident, can file a request for cancellation of removal if:

They had a continuous physical presence in the US for at least 3 years.
They have a good moral character.
If deported, it would result in extreme hardship for your US citizen or lawful permanent resident child, or;
The applicant who is a child, upon being deported, would suffer extreme hardship for himself or his parents.
You are not inadmissible or deportable under immigration law.
You deserve a favorable exercise by the immigration judge.
Who Are Not Eligible For Cancellation Of Removal
You will not be eligible for EOIR-42B Cancellation of Removal if you have the following circumstances:

You have been convicted of a felony.
You entered the United States after June 30, 1964.
Committed criminal offenses.
Cancellation of Removal was previously granted.
You are an exchange visitor (J visa) who received medical training in the United States.
You have incited, aided or participated in the persecution of an individual because of his race, religion or nationality.
You are involved in human trafficking and smuggling.
You may be interested in learning more about the main types of American visas such as the U visa , the T visa, or the F-1 student visa.
EOIR-42A For Lawful Permanent Residents
If you are the holder of a Green Card you will have rights similar to those of an American citizen. However, legal permanent residents (holders of a Green Card) can be deported from the country.
If you are a permanent resident of the United States and are facing deportation proceedings against you, apply for Cancellation of Removal with Form EOIR-42A. To do this, you must follow the following recommendations:
Complete and submit Form EOIR-42A.
You should list the previous jobs you have had and their respective addresses.
Some of the questions are created to determine your eligibility for cancellation of deportation.
The current filing fee for Form EOIR-42A is about $ 305 plus a fee for biometrics (fingerprints, photos, and signatures) of $ 85.
Applicants over the age of 14 must attend an appointment for biometrics.
Verification Of Continuous Residence
You must submit evidence showing that you have been a lawful permanent resident for 5 years and that you have 7 years of continuous residence in the US. The evidence must include:
Copies of your Green Card.
Form I-94 .
Birth Certificate.
In case you have children, the birth certificates of your children.
Marriage Certification.
Transcripts of your income taxes.
Receipts.
School receipts (if applicable).
Medical records.
Employment records.
Declared jurisdictions.
Evidence Required For Cancellation Of Removal
You must prove your eligibility as a lawful permanent resident upon cancellation of removal.
Once you demonstrate the basic eligibility requirements, the hearing will decide whether or not you deserve to keep your Green Card.
The immigration judge will consider your reasons for deportation, your criminal history, and any other violations of immigration laws.
Humanitarian Factors
You must provide sufficient evidence regarding your family relationships in the US.
Show the hardships for family members and yourself if you are deported.
Prove your employment history.
Business links.
Presence in USA.
A proof of rehabilitation (if applicable).
You can ask your family and friends to testify on your behalf during the hearing.
Immigration judges often grant a cancellation of removal because it is only granted once. But you must present a strong case to avoid being deported from the country.
What Causes Deportation Proceedings?
The Immigration Nationality Law establishes that all classes of immigrants are deportable if:
Exceed the allowed visa time or violate their immigration status.
They have committed marriage fraud.
They have committed crimes related to drugs, firearms, smuggling or have violated public safety.
They committed documentation fraud.
Although some of these causes are often non-violent acts, committing them ends in deportation. Keep in mind that if you were to vote in the US elections as a non-citizen, it would place you in expedited removal proceedings.
Only American citizens can vote in elections, otherwise it is considered to be in breach of the laws.
How To Request A Cancellation Of Removal And obtain its Benefits?
If you meet the requirements to request Cancellation of Removal, you will need to do the following:
Complete form EOIR-42A or form EOIR-42B.
Pay the submission fee for the respective form and the biometric data fees.
After completing the form, you will need to provide a copy to the Assistant Attorney at the US Department of Homeland Security, Immigration and Customs Enforcement (ICE).
File the application with the immigration court.
If you are facing removal proceedings, an immigration attorney can help you collect evidence and provide professional legal advice.
Steps To Obtain Cancellation Of Removal
Foreigners must follow 3 steps to file a Cancellation of Removal. These cases are complex so it is recommended to have an immigration attorney by your side to complete this process. The stages are:
Stage One: Prepare Form EOIR-42B or EOIR-42A along with the US Immigration Service charges.
Second stage: Prepare the testimony and submit it to the first hearing of the Immigration Court. The alien must submit evidence in the form of documents and testimonies of where the immediate family members are established.
Third stage: The immigration judge determines that the alien met the requirements for the cancellation of removal process and they are awarded the Green Card.
What Can I Do If They Deny Immigration Relief From Cancellation Of Removal?
If you are denied a cancellation of removal proceeding it may be due to discretionary reasons or an error occurred in the application. People must:
File a request to appeal with the board of immigration appeals.
If you were rejected due to an administrative error, you may not have completed the process correctly.

If so, you can request another hearing to make the corrections before the immigration judge.

The immigration judge will explain the reasons why your process was denied.
If Cancellation of Removal is denied in its entirety, you will not be able to reapply.
If you did not fingerprint, the judge may grant you an individual hearing. The only option available to the individual will be to appeal to the Board of Immigration Appeals (BIA).
If the cancellation of the removal proceedings is rejected due to an error in the application, the judge will continue the matter at another hearing date. If the person does not demonstrate their continued presence in the US in court, the case will be closed. In this case, an appeal must be made to the immigration court.
Other Forms Of Relief To Avoid Deportation
There are other cancellation of removal cases in which you may be eligible. Among them are:
Cancellation of deportation for mistreatment in marriage. Those victims abused by the LPR spouse or parent must meet the following requirements:

Being abused or the victim of extreme cruelty in the US by a US citizen or LPR spouse or parent.
Not qualified as inadmissible or deportable, nor do they present a felony conviction.
They have maintained a continuous physical presence in the US for over 3 years.
Deportation would present extreme hardships for you or your US citizen or LPR child.
You may be eligible to apply for a VAWA visa in the event of domestic abuse or mistreatment.
Cancellation of Removal for Asylum. If you have been persecuted or fear for your safety in your home country, you can apply for political asylum in the United States to avoid removal and obtain a Green Card.
Voluntary departure. If you request voluntary departure from the United States, immigration officials will not require you to leave out of obligation. Also, in some cases voluntary departure will not make you inadmissible to the US.
Frequently Asked Questions About Cancellation Of Removal
Obtaining the cancellation of deportation along with the benefits that it entails is not an easy task. Contact our team of professionals today so we can guide you through the entire process. We are Latinos and below we have compiled some frequently asked questions that we usually receive in the office. To give you an accurate answer about your situation it is crucial that we know the details.
What Is The Duration Of The Visa Once Permanent Residence Is Granted?
By granting a permanent residence, foreigners will maintain this status indefinitely. As long as they do not violate the rules of permanent residence in the United States.
Can I Renew A Cancellation Of Removal?
Cancellation of removal cannot be renewed once approved. Permanent resident status will not expire if you meet the eligibility conditions. However, keep in mind that the Green Card expires every 10 years and it is recommended to renew it 6 months before its expiration date.
What Is Continuous Presence?
Continued presence in the United States is a primary factor in determining whether you can be granted Cancellation of Removal. Green Card holders must have accumulated continuous physical presence in the country for at least 10 years to be eligible.
Once immigrants enter the United States, they start with a "timer" which accumulates the length of stay in the United States, even for short trips abroad. As long as it does not exceed 90 days.
INA clarifies that continuous residence ends when:
The immigrant has committed an offense and becomes inadmissible in the US or;
Upon requesting cancellation of removal, the immigrant receives a notice to appear. This is known as the "Downtime" rule.
What Is Good Moral Character?
A good moral character is one that is up to the standards of the average citizens of the community where the applicant resides. This is defined by INA.
All applicants applying for Cancellation of Removal must demonstrate good moral character.
Although determining a person's good moral character is a matter of discretion for an immigration judge. INA establishes red lines:
False testimonials or fraud.
Alcoholism.
2-year felony conviction or aggravated felony.
Participate in illegal games, genocide, acts of torture or persecution.
What Is An Exceptional Or extreme hardship in immigration?
An "exceptional hardship" or "unusual" is when deportation would cause a spouse, parent, or child to suffer considerable hardship. Usually it is related to the integrity of the individual in terms of health.
Curbelo Law Helps You If You Face Deportation
Cancellation of removal cases for non-residents are often difficult. This is because there are only 3,500 non-resident Cancellations of Removal that can be approved per year.
This means that your lawyer must have enough experience to be able to accompany you throughout this process. Curbelo Law firm will take the time to thoroughly analyze, evaluate, and study your situation.
This will allow us to understand the type of case you have and be able to provide a solution to your situation. If you feel overwhelmed by your situation, relax as you won't get anything positive out of worrying excessively. Call us and let us know your circumstances.