There are common mistakes when filling out the N-400 naturalization application that you should avoid making in order to prevent possible denial of your application.
The process to obtain US citizenship can be complex, especially for those individuals who are not familiar with USCIS, which is why it is common for most applicants to make mistakes when completing the application. Therefore, it is essential that you have the assistance and accurate information that our New Jersey immigration lawyers can provide.
You are just one step away from obtaining clear and detailed advice on how to avoid these common mistakes that can be easily prevented with the proper knowledge that Curbelo Law can offer you. Call us and book your professional consultation today so that we can help you.
Tips To Avoid Mistakes When Filling out The N-400 Naturalization Application
1# Don't Apply Too Early
You must wait 5 full years from when you got a Green Card and obtained lawful permanent resident status before you can apply for naturalization.
If you are married to a US citizen, you can apply after 3 years. The law allows you to apply 90 days early, but you must make sure that you don't apply too soon, or you'll waste your time and money on this process.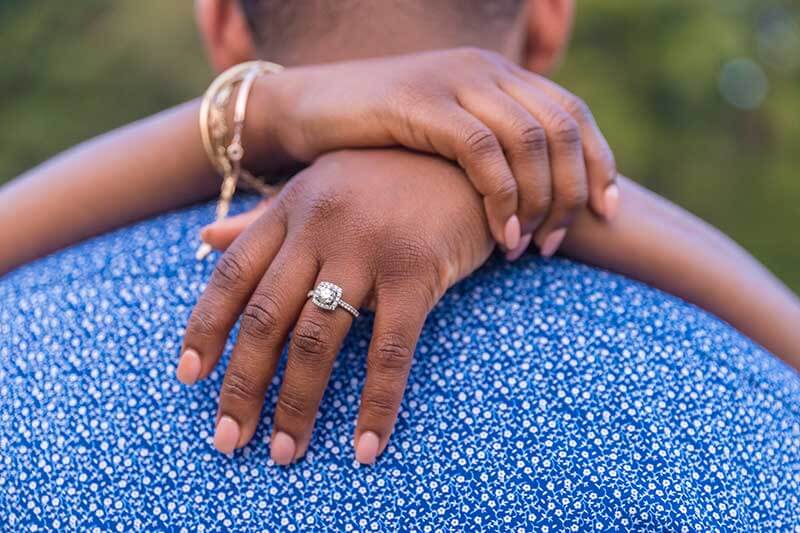 2# Gather All The Information
Depending on the facts surrounding your case, you will need to gather all the necessary documents before completing the form in order to answer the questions accurately.
For example, you will need your birth certificate, driver's license, Green Card, and all of your other identifying documents.
If you have problems when looking for these documents or you are not sure which ones to collect, contact our attorney Carolina Theresa Curbelo to learn more about the required documentation.
3# Read Carefully Each Question
It is very important that you read each question carefully, think about it, and answer it correctly and accurately. In case of doubt, obtain the necessary information or consult our office.
4# Always Answer Truthfully
USCIS takes your application very seriously, and so should you, as you are certifying that all information provided on the form is accurate and complete.
Do not hide your criminal record (arrests or fines), you must always speak truthfully.
If you are worried or ashamed of your past, this is not the time to hide or avoid telling the truth to immigration authorities.
5# Be organized
Whether using black or blue ink, you must write legibly. If you prefer to type your application, USCIS has a downloadable form on its Application for Naturalization website (PDF). It is important that the immigration authorities are able to read and understand the information provided in your application.
6# Keep A Copy Of Your Submitted Application
You should make sure you have a record of what you sent to USCIS as you may have to respond to requests for evidence or additional questions at the interview.
7# Double And Triple Check The Application
Get an extra set of eyes to review your application and make sure there are no spelling errors or missing and/or inaccurate information.
8# Pay The Correct Filing Fee
Be sure to read the N-400 application instruction page. Also, read "Where to File" on the USCIS website. When in doubt, use the USCIS fee calculator on their website to determine the correct filing fee.
9# Submit Translations Or Supporting Evidence
All documents in a foreign language must be translated into English before submitting them to USCIS. You will also need to submit any documentation in response to the questions on the application. Do not send original documents; instead, submit only copies of these documents.
10 # Avoid Submitting The Application Again Without Finding The Previous Errors
If your N-400 application is denied, do not immediately reapply without first determining the reasons for the denial. If you are unable to understand the reasons for the denial, contact our New Jersey immigration firm immediately to review your denied application.
What Happens If You Make A Mistake On Your Citizenship Application?
If you catch an error early before the government has done anything in response, the error will be easier to fix.
First, you must determine if the error is serious and if it is worth fixing immediately. An error in identifying information, such as a misspelled name or incorrect date of birth, must be corrected immediately.
On the other hand, if your mistake was mixing up two numbers in the zip code of an employer you worked for years ago, don't worry.
Errors With Forms Submitted To USCIS
To correct any errors on a form filed with USCIS, you must wait until you receive notification that the office received it. The notices will have a receipt number or some other identifier that makes it easier for USCIS to find the form you filed.
Once you get it, you will need to call the USCIS contact center, explain the mistake you made, and request that they fix it. Sometimes USCIS officials can fix the problem right away, but other times it can take a while. It is advisable to write down the reference number provided by USCIS in case you call again.
Some of the most serious errors cannot be corrected by the contact center, so as an alternative it is recommended to send a letter to the USCIS office that processes the form, explaining the error and requesting a correction, sometimes with a new form.
You can check the status of your case online or by asking the USCIS contact center.
If USCIS Has Acted On The Form
If you submit your correction request to USCIS early enough, they may agree to fix the error. However, if USCIS has already started processing your form and notices an error, two things can happen:
USCIS may send you a "request for evidence" asking for more information about the error.
If the error is serious enough, USCIS may reject the original form and request to redo it. You will have to file a new form and pay your fee.
Once again we remind you that if you have problems, you can always call our firm to solve your doubts and concerns.
Why Are Applications For US Citizenship Denied?
1# Committing Fraud Or Lying On The Application
Regardless of whether the error was conscious or not, USCIS may deny the application. You must ensure that all your applications are answered truthfully and are as accurate as possible.
If you can't get the information you need, you'll need to show that you've put in the effort to find the answer.
2# Having A Criminal Record
Although this does not count as an error for the naturalization process, it is an influential factor, since you must meet the requirement of good moral character.
Certain crimes will prevent a lawful permanent resident from obtaining US citizenship, while other crimes will only bar naturalization temporarily.
3# Failing To Pass The English Or Civics Exam
If you did not pass the tests on your first attempt, you may be able to come back to retake the part you failed. However, if you fail a second time, the Form N-400, application for naturalization, will be denied. Our best advice is to study and prepare for the exams.
4# Failed To Meet Residency And Physical Presence Requirements
You must have maintained your residence within the United States for some time, travel abroad for 6 months or more may disqualify you for US citizenship.
If you do not meet the 30 months of physical presence in the US prior to applying for naturalization, you may not qualify for the process.
5# Failure To Pay Taxes
Certain financial situations may affect the naturalization requirement. Failure to pay taxes is one of the most frequent reasons for denying the naturalization petition.
We recommend that you consult with our attorney Carolina to see if we can establish a plan to pay all your taxes and demonstrate to USCIS that you are managing your tax problem. At Curbelo Law we will always be honest and clear about the real options in your particular scenario.
Can I Make Changes To My N-400 Application?
You can legally change your name after filing the N-400 application with USCIS. If your name changed after you filed, you will need to immediately provide documents to USCIS showing that you legally changed your name. Such documents can be:
Marriage certificate.
Divorce sentence.
Court order.
Other official records.
Be sure to mention your name change before bringing the documents to USCIS. You can also legally change your name when you have already been naturalized. For more information, visit USCIS Frequently Asked Questions about the naturalization process.
Final Recommendations For Completing The Naturalization Application
1# Include All Relevant Documents
Do not forget to include all the necessary supporting documents for your application. In addition, they must be duly translated into English and the qualified translator must submit a letter certifying the translation of the document.
2# Prepare For The Interview
It is important to prepare in advance for the interview, where you will need to take the English and civics tests unless you qualify for an exemption. If you have a medical disability, you can file Form N-648, Medical Certification for Disability Exemptions.
Although the vast majority of applicants pass the exam on their first try, many nonprofit organizations offer free courses to help you pre-prepare for the exams.
3# Meet Travel And Residency Requirements
Your physical presence in the United States is an essential requirement for American citizenship. To do this you must:
Reside in the US for 30 of the last 60 months or spend 18 of the last 36 months living in the US married to a US citizen.
Have not traveled outside the US for more than 6 months.
Have lived in the same state for at least 3 months before applying for citizenship.
How Curbelo Law Can Help You With Mistakes When Filling out The N-400 Naturalization Application?
It is common for most applicants to make mistakes when filling out the N-400 naturalization application without proper assistance. There are many legal options available to ensure that there are no errors on your Form N-400.
Our representation includes:
Preparation of N-400.
A full review of case file for inadmissibilities.
Carolina's attendance to the interview (if in our area) or telephonically.
In this article we only provide general information based on laws, regulations and policies that are subject to change. Do not consider it legal advice for any individual case or situation. Every case is different and the case examples are not a prediction or guarantee of success or failure in any other case. Sharing or receiving this information does not create an attorney-client relationship.
If you are ready, have questions, concerns, or have made a mistake applying for citizenship, contact us to speak with our immigration law experts and assess your chances of becoming a US citizen.